3 Reasons Why 'SEAL Team' Earned Its Full Season Order
Not since 'The Unit' has there been a television show that is almost completely engrossed in military missions.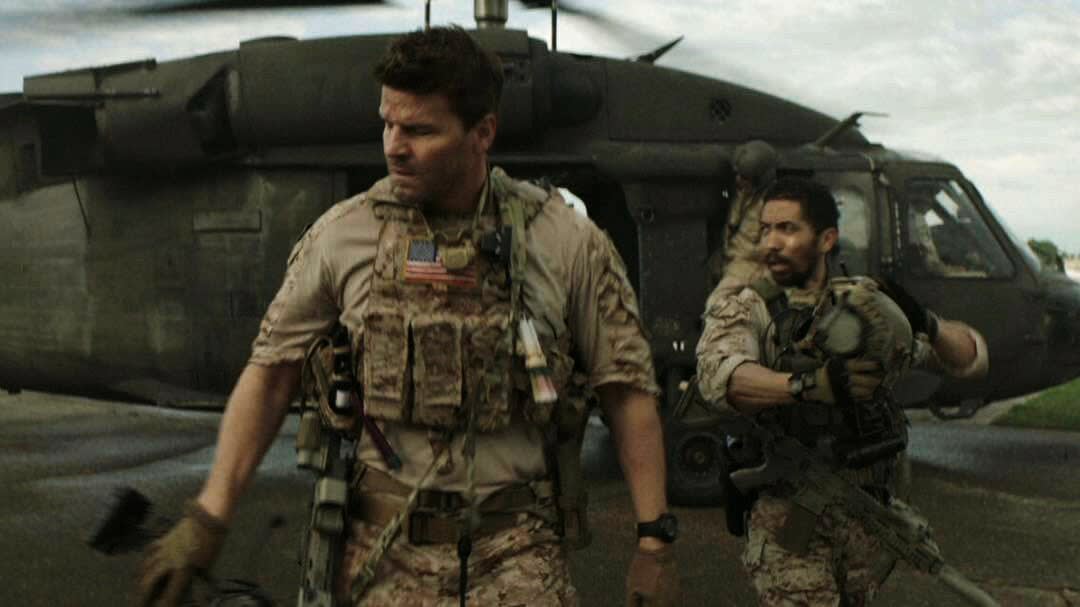 With only two episodes aired, the CBS military drama SEAL Team has received a full-season order. The series garnered approximately 12 million viewers per episode, making it CBS's second highest-rated drama this season. The chances for a second season have now risen considerably.
In the military drama, former #Bones star David Boreanaz leads a team of Navy SEALs on dangerous missions under the direction of the CIA. Also starring A.J. Buckley of CSI: NY, Mad Men's Jessica Pare and Straight Outta Compton's Neil Brown, Jr., SEAL Team is fast-paced and action-packed. The writers create gripping stories, and the cast brings them to life.
It wouldn't be surprising to see this series hang around for a long time to come. Here's what makes it must-watch television:
The Military Basis
Not since The Unit has there been a television show that is almost completely engrossed in military missions. #SEALTeam offers a behind-the-scenes look at what might actually transpire when Navy SEALs are in action, and the writers don't water down the language or try to explain the terminology used. As the scenes unfold, it's like being a spectator as some of the country's most elite take on dangers civilians can only imagine.
The Action
Whether it's the team parachuting out of a helicopter with a bomb dog, scaling a hijacked ship, or evacuating dying people from a hospital being used as a lab to concoct biological weapons, the series delves into covert operations with gritty realism.
Helping SEAL Team get it right are former members of the special forces. These former military members help craft the stories in the writers' room and play roles onscreen as well to ensure the drama does everything by the book. And it seems to be working.
The Heroes
We need heroes, and while some wear capes and wield swords, others don tactical gear and wade into some of the most perilous places on Earth. SEAL Team gives viewers a chance to virtually connect with the men and women of the military and show why they deserve to be called heroes. Though the series is fictional, it brings home a real-life reminder that there are people living the lives we see unfolding on our screens.

SEAL Team is a look at the careers and personal lives of some of the most-highly trained men and women in the world, and we can picture the reality. That's what makes for good television.
[Sources: Zap2it, USA Today, and CBS This Morning]