Serve is powered by Vocal creators. You support
Rowan Marley
by reading, sharing and tipping stories...
more
Serve is powered by Vocal.
Vocal is a platform that provides storytelling tools and engaged communities for writers, musicians, filmmakers, podcasters, and other creators to get discovered and fund their creativity.
How does Vocal work?
Creators share their stories on Vocal's communities. In return, creators earn money when they are tipped and when their stories are read.
How do I join Vocal?
Vocal welcomes creators of all shapes and sizes. Join for free and start creating.
To learn more about Vocal, visit our resources.
Show less
Best Military Tactical Backpacks
If you're ready to get rugged in the outdoors, these military tactical backpacks will survive everything you throw at them—and more.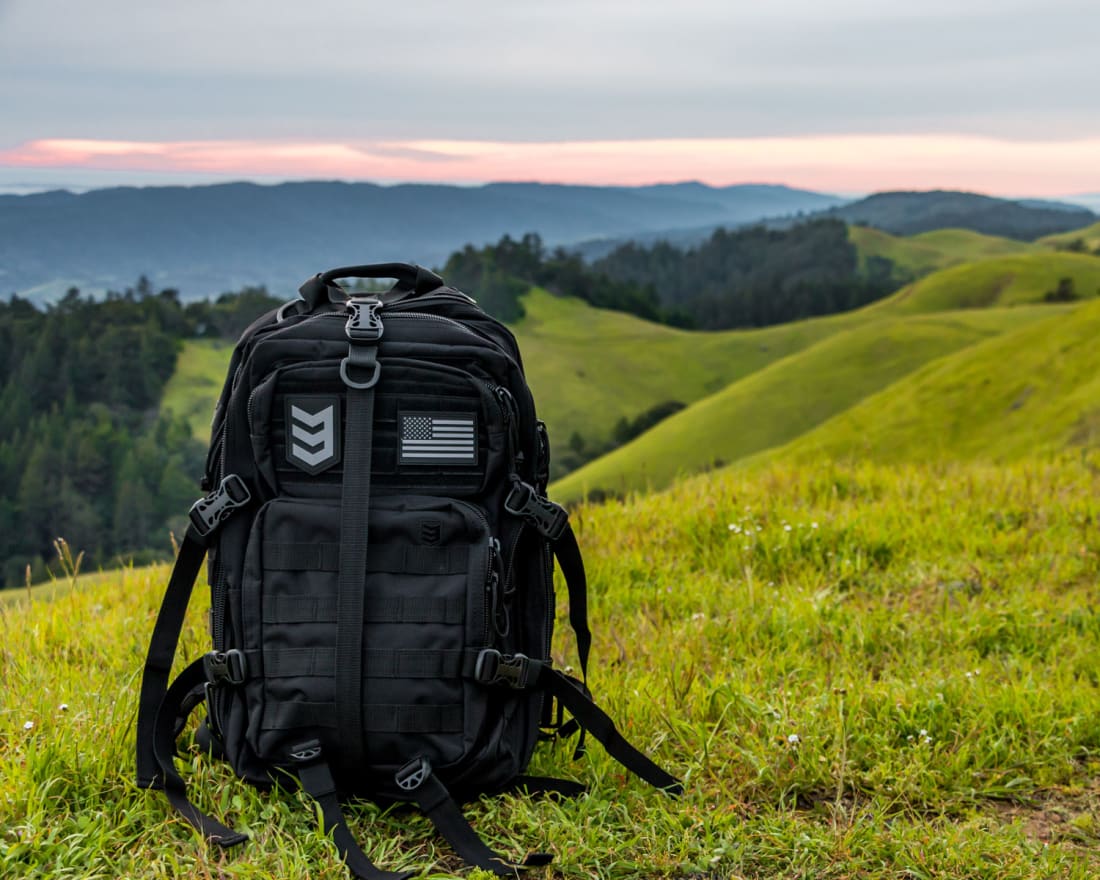 There's something very rewarding about going outdoors and spending time with Mother Nature. It's a way to feel one with the world and also improve your survival skills. That's why so many people love going camping in National Parks. 
Releasing your inner Bear Grylls to the world is great; unfortunately, it's not always great for standard gear. Most backpacks simply aren't built for hardy times outdoors, and will tear the moment they get the opportunity to do so. 
That's why getting military tactical backpacks for your excursion is a wise choice. Tactical backpacks are designed to survive combat, extreme conditions, and more. Needless to say, they're an investment that will continue to show their value for years to come. 
Bucktown Waxed Canvas Backpack by Defy
Okay, this might not be what you were expecting to see on a list of military tactical backpacks. It looks just like what you'd expect to see on the Upper East Side. Don't be fooled—it's rugged as they get. 
Defy backpacks are what people from Seal Team Six would use in commuter life, simply because they are so well-built. Waxed cotton canvas in this bag means that it's water-resistant and twice as strong. Extra seatbelt webbing reduces tearing, and keeps things feeling really supple. 
If you're looking for a tough-but-stylish backpack that would withstand military-grade abuse, this is it. 
Falcon Water Repellent Hiking Camping Backpack by Seibertron
This is clearly one of the more traditional military tactical backpacks, and there's no mistaking it. Made of classic 900D waterproof fabric, canvas, and state-of-the-art reinforcements, this backpack is designed to expand with your load and carry everything you need for a week of camping. 
Though it looks bulky, this backpack is actually considered to be mid-sized. If you're looking for gear gifts for your favorite military member, we're willing to bet that they will appreciate this just as much as they will any of the best tactical boots out there. 
Outdoor Gear Assault Pack by Red Rock
Red Rock makes some pretty mean tactical packs, and unlike others on this list, it's not overly bulky. This is one of the best military tactical backpacks for people who want an edgy but highly useful backpack for their daily carry. 
The high-quality polyester material is one that won't rip, won't tear, and will work wonders for years to come. With up to 35 liters of storage, this big bag is ideal for people who have to pack a lot of stuff. 
Long Range Bugout Backpack by Sandpiper of California
Made in the USA and made for emergency situations, this Long Range Bugout Backpack is designed to remain sturdy enough to handly major weather issues. As many tactical fans know, a bugout bag is a bag that's specifically packed for evacuation and emergency purposes. 
This bag is ready for MOLLE pouches, is deceptively spacious, and is made of ultra-tough 1000D material. If anything could withstand pure insanity, it'd be this bugout bag. 
Sitka Gearslinger by Maxpedition
A super-comfortable tactical backpack? Can it be? Well, if you're perusing military tactical backpacks from Maxpedition, it can be the case. This is one of the only single-strap tactical packs you'll find on the market—but there's good reason for it. 

It's incredibly sturdy and shockingly comfortable. Heavy duty lining and straps keep it from ripping, while lightweight material and an even weight distribution makes it great for folks who don't want back pain while they hike. 
Velox II Tactical Assault Pack by 3VGear
MOLLE-compatible? Check. Great design that's made for compressing and stabilizing loads? Double check. 1600 cubic inches of space with plenty of pockets? Yep, that too. 
This stylish number looks good enough for rivitheads to want, while also being one of the most popular military tactical backpacks among members of the US Armed Forces. It's easy to see why. 
Nine Trails Pack by Patagonia
If you're looking for something urban that still keeps quality expected of military tactical backpacks, Patagonia's offerings definitely have a lot to offer. Their 28-liter Nine Trails Pack is a perfect blend between tactical and commuter-ready. 
Ample space and a sleek style make this an excellent choice for anyone who appreciates tactical utility without having to sacrifice civilian style. 
Halftrack Pack by Eberlestock
While the name of this company might be a tongue twister, you never have to twist a tactical gear fan's arm to buy this one! 3-day military tactical backpacks don't get much better than the Eberlestock Halftrack Pack. 

This is MOLLE-compatible, has plenty of straps, excellent quality material, and has a neat fold-down shelf that compartmentalizes this backpack into top and bottom shelves. If you're looking to hunt, this would be the best backpack money can buy. 
Plan-B(TM) Sling Pack w/ MOLLE by Hazard 4
Affordable military tactical backpacks aren't easy to find, but it is possible. Hazard 4 makes an amazing quality backpack that comes complete with MOLLE compatibility, a fully modular build, and amazing customization capabilities. 
This is a backpack that changes with your needs, and allows you to switch things up as you see fit. Affordable single strap packs never looked as good as this one does!
Dust Tactical Backpack by Direct Action
Part of the reason why military tactical backpacks only come in a handful of colors is because they are supposed to blend into the surroundings. The Dust Tactical Backpack is made to blend into desert areas and also keep all your goods secure. 
A low-profile MOLLE system means that you get to add whatever attachments you want without having to worry about it being too outlandish for a daily commute. 500D material means you never have to worry about tears, regardless of whether you're in the woods or the hood. 
Vulture-II Backpack by Maxpedition
If you haven't guessed, we're big fans of Maxpedition. They make some seriously good military tactical backpacks, including the Maxpedition Vulture-II Backpack. This MOLLE-ready, 3-day backpack is designed to be able to store weapons, rations, as well as other gear you might need. 
34 liters of space, tons of zippers and pouches, and hyper-durable material makes this a great backpack for weekend excursions and hunting trips. 
Tactical RUSH72 Backpack by 5.11 Outdoors
5.11 Outdoors makes a lot of military tactical backpacks that look like they belong in Hollywood action movies. Heck, it's possible that they might even be used in that situation. They have that classic "military SWAT" gear look, and that's pretty awesome. 
Aesthetics aside, this is a full-featured backpack that's ready to click with MOLLE add-ons. Strong material, padded straps, and an extremely sturdy setup make it a great choice for all sorts of activities. 
Urban Assault by Mystery Ranch
Mystery Ranch's Urban Assault Pack is one of the best military-grade backpacks in terms of style and comfort—and realistically, is a good "transition bag," if you understand what we mean. 
Though it might not be MOLLE-ready, this backpack is still just as rugged as the rest and remains unbelievably comfortable. It's compact enough for commuting, while remaining sturdy enough for a night in the woods. 
Fast Pack Litespeed by Triple Aught Design
Triple Aught Design makes schoolbag-sized military tactical backpacks with all the MOLLE-ready, strappy bells and whistles you could ever need. This makes them one of the very few backpacks that works just as well for service members as it does for civilians. 
If you want to have a new camping bag, a new bag for basic training, or just want a schoolbag that will never break, Triple Aught's newest offering is a very wise choice. 
GR1 by GoRuck
Simple, low-key, and ready for both neighborhood strolls and basic training, the GR1 is the deceptively sturdy backpack every service member wants. Plenty of straps and space are what make this a great choice for city dwellers who want to add a tactical flair. 
While it may not have a lot of MOLLE compatibility, it's still incredibly durable and comes with a lifetime guarantee. In other words, it's one of the last military tactical backpacks you will ever need to buy.