Serve is powered by Vocal creators. You support
Rob Gordon
by reading, sharing and tipping stories...
more
Serve is powered by Vocal.
Vocal is a platform that provides storytelling tools and engaged communities for writers, musicians, filmmakers, podcasters, and other creators to get discovered and fund their creativity.
How does Vocal work?
Creators share their stories on Vocal's communities. In return, creators earn money when they are tipped and when their stories are read.
How do I join Vocal?
Vocal welcomes creators of all shapes and sizes. Join for free and start creating.
To learn more about Vocal, visit our resources.
Show less
Best Tactical Belts That Keep You from Losing Your Stuff
Every active service member needs a belt to hold the necessary gear. Here are the ten best tactical belts that keep you from losing your stuff.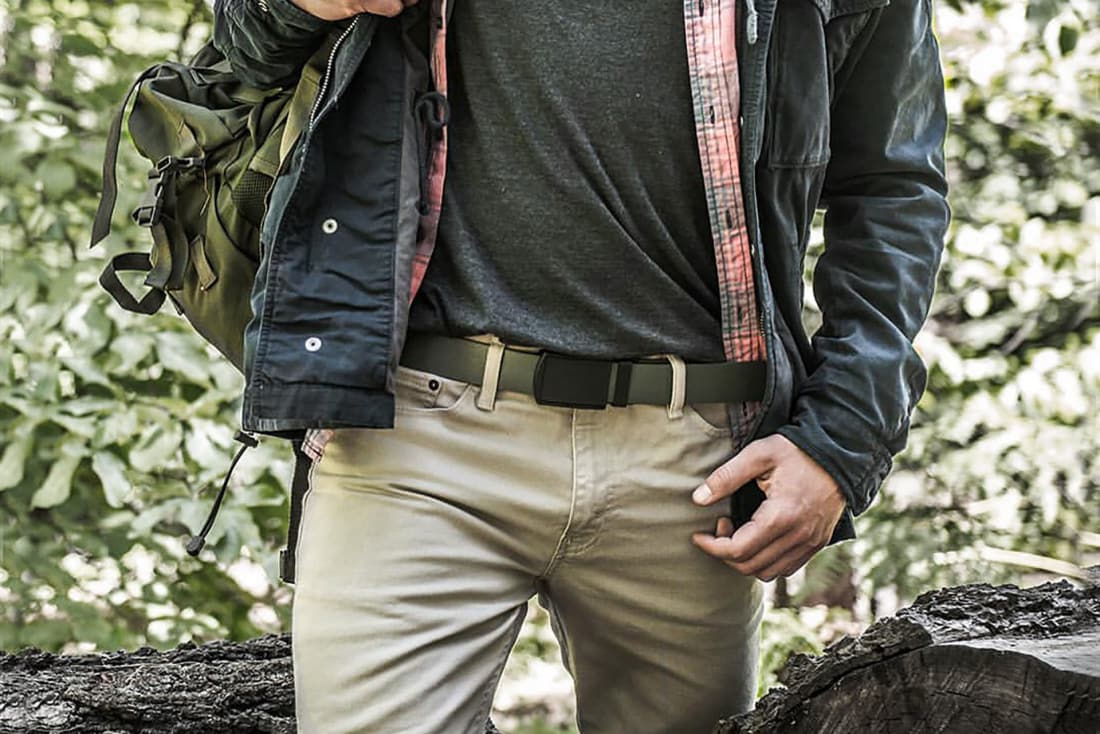 Belts are important for most situations. I need a belt just to keep my pants from falling down, let alone for when I'm on a rescue mission or in the field. Belts are important for most service members due to their reliability to hold items that could potentially save your life. Tactical belts are just as important as other military accessories because of their ability to hold flashlights, water, or weapons around your waist. 
These tactical belts need to be strong and durable. And luckily for us, they're now even stylish too, so you're not just limited to using it while in active duty. They're some of the best everyday tactical essentials too. Whether or not you're carrying many items at once, you need a belt that will help in the toughest situations. Here are the ten best tactical belts that keep you from losing your stuff. 
Gunner Concealed Carry CCW Leather Gun Belt by Hanks Belt
This leather belt will help you feel more casual instead of feeling like you're on a tactical mission. With the thickness of about a quarter of an inch, Hank's Gunner Belt is strong and durable. Unlike any normal leather belt which can sag or stretch over the years, this belt is made with a grain and vegetable leather. Because of this, you'll never have to worry about the possibility of the Hank's Gunner Belt fading after time. Though it's designed specifically for any concealed weapons, you'll be able to carry just about anything, including the most popular tactical equipment on Amazon, without having to worry about losing it. 
Kodra Nylon Web Ultra Duty Belt by Uncle Mike's Law Enforcement
Made with a heavy-duty nylon, this belt can carry a lot of heavy equipment, whether it's one of the best tactical flashlights or gun. Uncle Mike's Law Enforcement belt is specifically made for emergencies, so if you're summoned on a rescue mission, these tactical belts will easily carry all of your supplies. This belt also has padding on the edges so while you're carrying a bunch of items, you'll steel feel comfortable. Because of the nylon material, the belt will never sag or stretch, lasting for years to come. 
Cinch Web Belt by Trayvax
Known for their tactical wallets, Trayvax's tactical belts are also built to last. The Trayvax Men's Cinch Web Belt is made to withstand the toughest situations. This belt is made with polymer stiffener, which gives it a high-tensile strength of 2,000 pounds, good enough to carry any firearms or supplies without losing them. Available at a reasonable price of $30 on Amazon, the Trayvax Men's Cinch Web Belt is a low-maintenance option that is comfortable and highly adjustable. 
TDU 1.5-Inch Belt by 5.11
One of the strongest tactical belts, this is made entirely out of nylon, and the 5.11 TDU is so comfortable that I could wear it all day. I'll even wear it when I'm home on leave and have to run errands. You won't believe how strong this belt is either. You'll be able to carry up to 6,000 pounds! So for between $15–$40, you'll have a belt that's perfect for any situation, whether you're an active service member or not. The plastic buckle also makes it easy to travel with when you walk through any metal detectors. 
Tactical Belt by Condor
While this belt may look less inconspicuous, it's perfect for any type of action. The Condor Tactical Belt includes two magazine pouches for your firearm and has a quick release plastic buckle, in case you're in the midst of any combat. The Condor Tactical Belt is fully adjustable and is comfortable to wear, even if you're carrying your weapon. Also, with its plastic buckle, you won't have to take it off at airport security checks. 
CQB/Rigger's Belt by BLACKHAWK!
The BLACKHAWK! CQB/Rigger's Belt is one of the strongest tactical belts available. With its parachute-grade buckles and ability to carry up to 7,000 pounds, this belt is essential for any active service member. If you find yourself consistently in dangerous situations or certain rescue missions, this belt will could potentially save your life with its heavy, strong durability. Though the BLACKHAWK! CQB/Rigger's Belt can be a little heavy around the waist, its durability is unmatched and could last you for a lifetime. 
Survival Belt 2.0 by SlideBelts
This belt is perfect for any kind of rescue mission or survival training. The buckle also acts as a folding knife that locks in when not in use. The Slidebelt Survival Belt 2.0 is packed full of features, including a bottle opener, flashlight, bottle opener, and a firestarter rod. The straps include a high-tensile strength that won't twist, stretch, or sag under any intense pressures. Infused with glass-filled nylon and a TPU alloy protective shield, this belt is durable, and versatile. 
CO Shooters Belt with Cobra Buckle by Elite Survival Systems
With its simple design, the Elite CO Shooters Belt includes a Cobra buckle, which are some of the safest, quickest-release buckles for tactical belts available. This belt is made with two layers of nylon, packing on the strength, built to carry any type of gun holster. So if you find yourself in any life-threatening situations, you'll be able to pull your weapon quick and efficiently. With multiple different sizes, this belt is convenient and comfortable for just about any body size. 
Men's Belt Classic Series by Grip6
Made with a lightweight, durable nylon, the GRIP6 Belt is military-grade but also fashionable and casual so you won't feel out of place wearing it both on duty and off. With all of these tough belts made out of strong materials, it's hard to imagine how comfortable they'd be. But with the GRIP6, the strap is entirely adjustable, and has no holes or flaps, making it one of the more comfortable belts available. This is a good option if you're new to tactical belts and also want something to wear casually. 
Tactical Belt Heavy Duty 2-Ply Web by Klik Belts
This is a strong, heavy duty belt that's going to hold just about any weight you put on it. The nylon material is one and half inches thick, and the Aircraft-grade buckle is made entirely of aluminum alloy, making it a durable option. This belt is available at a very reasonable price, between $40 and $80, and comes with a lifetime guarantee. Klik Belts only makes quality tactical belts that are best suited for any active service member, police officer, or EMT.