Best War Movies Streaming Right Now
There are plenty of war films out there, and these are the best war films streaming right now.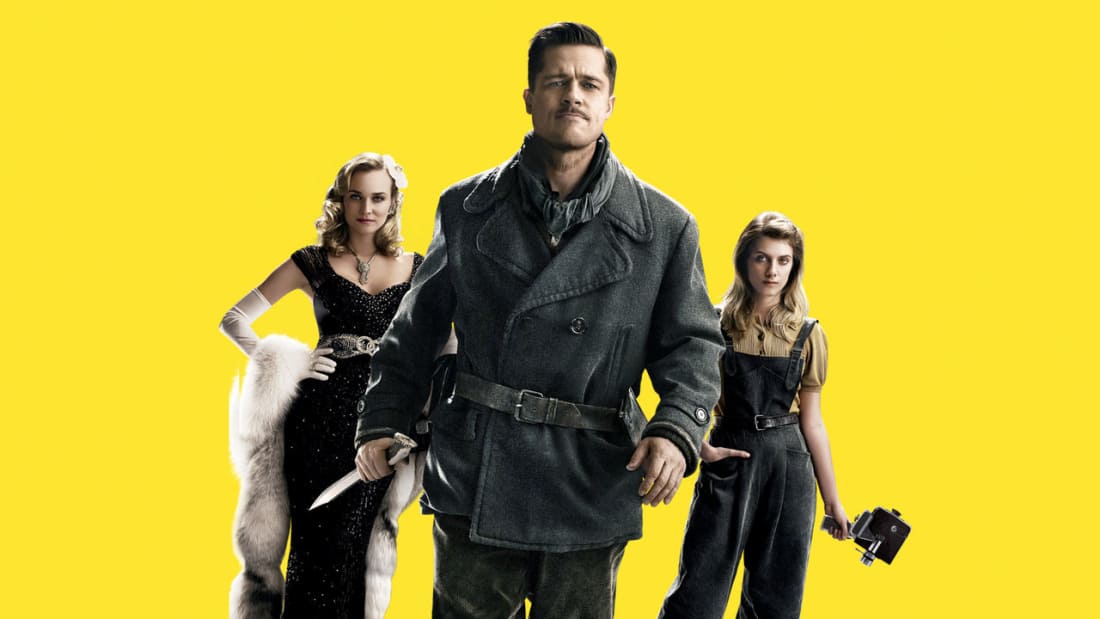 Streaming services are all the rage for movie and TV nowadays. Most people are subscribers of at least one streaming service, if not multiple (I am). Naturally, these streaming services, whether they be Netflix or Amazon, have a wide array of film genres to chose from.
War films have been a huge hit. Especially in more recent memory, since the release of Saving Private Ryan, in 1998, instantly becoming one of the best war movies of all-time. Whether they're historically accurate or not, regardless of the war depicted, people love the war genre, either for entertainment or for a historical perspective. Here are the best war movies streaming now.
Beasts of No Nation
Beasts of No Nation, released in 2015, is a war film written, co-produced, and directed by Cary Joji Fukunaga. Netflix owns the worldwide distribution rights so that's the only place to go to catch this flick.
This film is about a young boy who becomes a child soldier, a his home country, which is never specified, is embroiled in a bitter war.

Idris Elba is the most recognizable face on the screen, playing the commandant. Main character Agu, a young boy at the start of the film, flees his home village after his father gets his mother and youngest siblings a transport out of the village.
Agu's father eventually gets shot and killed, but not before he can tell Agu and his older brother to run away. Agu's brother is captured quickly, but Agu gets away safely for an unspecified amount of time.

While wondering the jungle, Agu gets caught in the middle of a guerrilla skirmish, and is taken in by the Native Defense Forces (NDF), where he is taken under the wing of the Commandant.

The war wages on, and the characters go through drastic changes and experience the unimaginable throughout the story, from rape to murder, traumatizing them for life.
Elba won the SAG award for the best supporting actor, becoming the first movie actor to win without being nominated for the Oscar. Elba was also nominated for the Golden Globe for best-supporting actor, but did not take home the hardware.

You can stream it here.
Inglourious Basterds
Released in 2009, Inglourious Basterds is filmmaker Quentin Tarantino's take on World War II and one of the best war movies streaming right now.
Although a mostly fictional story, this film features plenty of historical and pop-culture references from the era, in classic Tarantino fashion. This war movie tells the story of a fictional group of Jewish mercenaries, led by Brad Pitt, on a mission to take out the Nazi elite in World War II.
"We're in the killing Nazi business, and business is a-booming."
Before the release of 2012's Django Unchained, Inglourious Basterds was Tarantino's highest grossing film, today it remains his second highest grossing movie.

While this film could be a bit confusing, with its long scenes of dialogue that will flow between English, French, Italian, and German, this film is well worth the two and a half hours of your time, if not for the film's penultimate scene alone.
Inglourious Basterds received multiple Academy Award nominations, including best picture, best director, best original screenplay, best cinematography, best film editing, best sound editing and best sound mixing. Actor Christoph Waltz became a household name for his role as Col. Hans Landa, which earned him the Academy Award for best-supporting actor.

While there have been rumors swirling around of a sequel, fans of Tarantino know his filmmaking is a long process, so we may be waiting a while for the sequel.
You can stream it here.

Full Metal Jacket
Full Metal Jacket is a 1987 war film written, directed, and produced by filmmaker Stanley Kubrick.

Full Metal Jacket is the story of Marines privates Joker and Pyle on their journey through a miserable training regimen, thanks to the loathed drill instructor, Gunnery Sergeant Hartman. The film then follows the privates to Vietnam, as they prepare for battle with the Vietcong during the Tet Offensive.
Gunnery Sergeant Hartman is a harsh drill instructor and this ultimately leads to his own demise, as well as his soldiers.
Matthew Modine stars as Private Joker and Vincent D'Onofrio plays Private Pyle. D'Onofrio was required to tack on 70 pounds for the role, the most weight an actor had to put on for a role to that point.
Kubrick and fellow writers, Michael Herr and Gustav Hasford were nominated for the Academy Award for Best Adapted Screenplay, but did not take home either Oscar.
You can stream it here.
13 Hours: The Secret Soldiers of Benghazi
A war movie must be Michael Bay's dream, with all the explosions that can be put into place. And 13 Hours certainly does not disappoint from that perspective, making it one of the best war movies streaming right now.
John Krasinksi, (The Office), stars in this war film, leading six members of the Annex Security team to defend the American diplomatic compound in Benghazi, Libya.
This film has received mostly mixed reviews, but was made very popular around the time of the 2016 presidential election, nearly a full year after the release of the film, with all the talk that the Benghazi incident depicted in the film was Hilary Clinton's fault and cost many American lives.
The historical accuracy of this film has been disputed by CIA and Libyan officials. Nonetheless, this is a Hollywood film which is meant to entertain viewers, which it does very well.
13 Hours received a nomination for Best Sound Mixing at the Academy Awards.
You can stream it here.
Braveheart
Braveheart, released in 1995, is an epic war film about the 13-Century Scottish fight for independence.
Directed by and starring Mel Gibson, Braveheart, tells the story of William Wallace, the leader of the Scottish army in The First War For Scottish Independence against King Edward I of England.
After the initial conquest of Scotland in 1280, and the death of his parents, William Wallace flees his home country with his uncle. Years later, Wallace returns to Scotland and falls in love with a childhood friend. Shortly after their secret wedding, Wallace's wife is publicly murdered, and the film sets this up as the catalyst for the war.
This film also leads into one of the most famous speeches in movie history. Braveheart was nominated for 10 Academy Awards, winning five, including best picture, best director, best cinematography, best sound editing, and best makeup.
You can stream it here.
Dances With Wolves
Dances with Wolves may not necessarily be a war movie, but it has the Civil War backdrop and being an incredible film, one of Kevin Costner's best, earns it a spot on this list of best war movies streaming right now.
The film opens with an epic Civil War battle scene, in which John J. Dunbar, played brilliantly by Costner, tries to complete an act of assisted suicide, in battle, since he is opposed to having his wounded knee amputated. Dunbar survives this stunt and is transferred to Fort Hays for treatment.
Dunbar leaves the compound and finds himself encountering a Sioux tribe, and goes back to their camp. Dunbar develops a deep respect for the Sioux and falls in love with Stand With Fists, an adopted Sioux, born to English parents who act as his translator. The Sioux eventually give Dunbar the tribe name of "Dances with Wolves."
The film follows Dunbar on his journey from heralded war vet, to an outsider, to one of the Sioux tribe and American enemy.
Dances with Wolves was nominated for 12 Academy Awards, bringing home seven, including best picture, best director, best adapted screenplay, and best cinematography.
You can stream it here.
The Boy in the Striped Pajamas
The Boy in the Striped Pajamas is a Holocaust film released in 2008. This war film stars Vera Farmiga, David Thewlis, Asa Butterfield and Jack Scanlon.
This movie explores the horrors of the Holocaust through the eyes of two eight-year-old boys; Bruno, the son of the camp's Nazi Commandant, played by Butterfield, and Shmuel, a Jewish inmate, played by Scanlon.
The opening scene of the film sees Bruno, and his family, moving to the countryside to be closer to the concentration camp after his father was promoted within the ranks. Bruno hates the move since he is one of the only children in the area and he has no one to play with. Bruno notices the concentration camp through his backyard and his parents immediately forbid him from going there.
One day, Bruno decides to disobey his parents and go down to the camp. This is where he meets Shmuel, on the other side of the fence. It is made clear immediately to the viewer that the boys don't understand the gravity of the situation, as Bruno thinks that all the inmates are in pajamas and not uniforms.
The two boys build a strong friendship, with Bruno coming down to the fence often, to play board games and bring Shmuel extra food.
While this film did not gain much acclaim in the United States in terms of awards, it was well received by critics, and Farmiga won the award for best actress at the British Independent Film Awards.
You can stream it here.
The Way Back
The Way Back is an American war film about prisoners of war who escaped a Soviet Gulag, in midst of a massive blizzard. This film chronicles these POW's journey to freedom through the brutal conditions and unknown terrain.
The escapees trek through frozen forests, the brutal Gobi desert, and climb up the Himalayas.
While The Way Back did not win any awards or receive nominations, it was well reviewed by critics and fans alike, making it one of the best war movies streaming right now.
You can stream it here.
Schindler's List
What would a list of the best war movies be without Schindler's List? The 1993 Academy Award winner for best picture stars Liam Neeson as Oskar Shindler while he witnesses the atrocities of Nazi-occupied Poland, at the beginning of World War II.
Schindler does one of the bravest things anyone could ever see, by protecting Jews during the Holocaust. Schindler employees Jews in his factory to keep them out of Nazi hands. Shot in black-and-white, something unusual for the mid-90s, gave this film extra flavor. If you have the patience to sit through this three hour and 15-minute film, it is well worth your time.
In addition to winning best picture, Schindler's List took home the Oscar for best director, best adapted screenplay, best original score, best film editing, best cinematography, and best art direction.
You can stream it here.
Enemy at the Gates
Enemy at the Gates is a 2001 film about a Russian and German sniper, playing a game of cat and mouse during the Battle of Stalingrad in World War II.
While the German's are invading the Soviet Union, Vasily Zaystev, played by Jude Law, is sent on what seems like a suicide mission to defend his homeland. When the Soviet defense proves successful, German sniper Erwin Konig is sent into Russia to take out Vasily and the rest of the Soviet leaders. Vasily manages to escape a trap set by Konig and the game is on.
This film received middle of the road reviews, though famed film critic Roger Ebert did give it three out of four stars. It's a fun thrilling film from start to finish, that keeps viewers on the edge of their seats.
You can stream it here.