Serve is powered by Vocal.
Vocal is a platform that provides storytelling tools and engaged communities for writers, musicians, filmmakers, podcasters, and other creators to get discovered and fund their creativity.
How does Vocal work?
Creators share their stories on Vocal's communities. In return, creators earn money when they are tipped and when their stories are read.
How do I join Vocal?
Vocal welcomes creators of all shapes and sizes. Join for free and start creating.
To learn more about Vocal, visit our resources.
Show less
Coolest Tactical Gadgets for Veterans
The coolest tactical gadgets for veterans are strong and reliable.
Military veterans constitute a unique group among those interested in tactical gear. Not only will they already have hands-on knowledge of almost all kinds of gear, but they can distinguish the higher quality items from those that will probably fail if put through the rigors of daily use or extreme conditions. Yet, even the most seasoned veterans enjoy receiving or discovering the latest and best innovations in tactical gear and/or military gadgets. This is especially true in the modern climate where "prepping" is a popular hobby and one in which all kinds of tactical gear is appearing on a regular basis.
So, whether you are someone eager to find tactical gear or someone who likes to invest in premium gear as a prepper or survivalist, there are many great options on the market. Below, we have assembled a great collection of readily available tactical gadgets for veterans. While doing so, we've kept a few key issues in mind. The first is that we have kept things narrowed down to items or gadgets that are suited for everyday carry (in most instances). This can enable the recipient or buyer to purchase something they'll actually be able to put to use regularly, and/or whenever they'd like.
We've also considered quality and materials. As an example, if an item is best made of stainless steel, we've chosen that one over a less expensive option of similar design. The same can be said of all of the other materials that premium tactical gadgets for veterans might be made from.
Lastly, to keep things as simple and clear as possible, we've broken things out into logical groupings. There are recommendations for tactical gadgets for veterans that include tactical knives, bags and packs, paracord items, personal defense gear, tactical vests, and a few more.
The Very Best of the Current Tactical Gadgets for Veterans and Preppers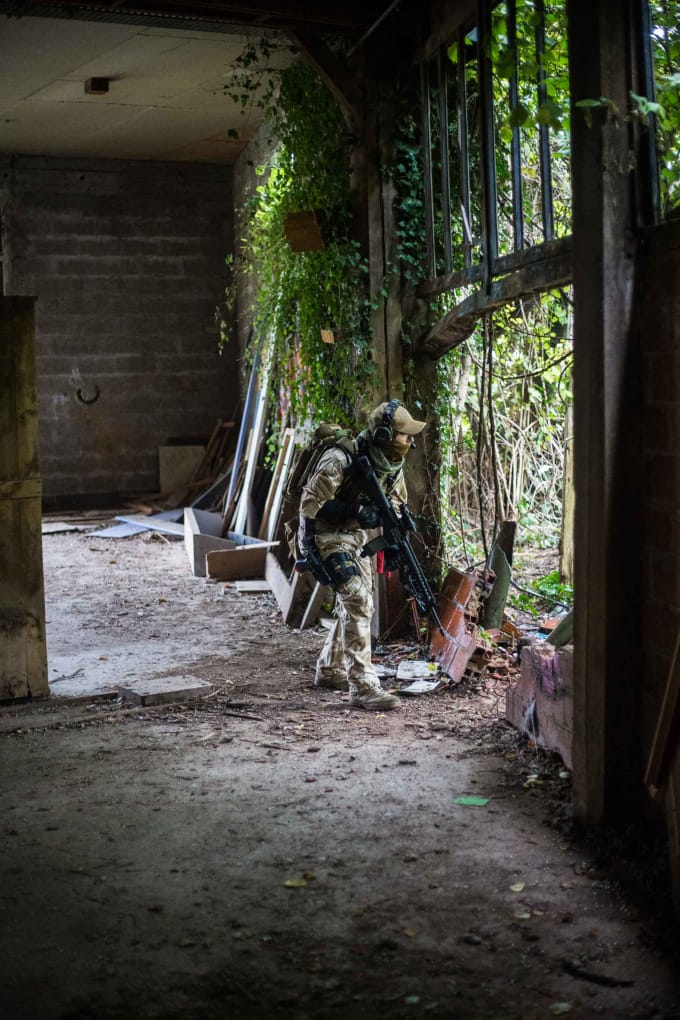 Let's begin with knives since they easily rate as one of the most essential and useful of all tactical gadgets for veterans. 
SWA24S 7.1in Stainless Steel Folding Knife by Smith & Wesson
A list of some top rated and best selling tactical knives has to include Smith and Wesson's SWA24S 7.1in stainless steel folding knife. Designed for everyday carry, it is also a tactical survival knife with a serrated and jimping blade.

Mini Griptilian 555HG by Benchmade
Benchmade's Mini Griptilian 555HG is among the top rated and comes in at one of the highest price points. Yet, if you are looking for a general purpose blade guaranteed for life, and with amazing design, this is the one for you. Overall it's one of the best tactical folding knives for self defense. 

5P Tactical Survival Knife by ESEE
Lastly, the ESEE 5P Tactical Survival Knife comes with a sheath and is almost consistently given 5-star ratings. This knife is designed for tough situations and was developed by military instructors. It was specifically created for tough survival situations.

Outdoor 50L Military Rucksack by CVLIFE
In addition to a good knife, any veteran or prepper will also need reliable bags and packs for their gear. While duffels are a popular option, most of the highly rated tactical gadgets for veterans are limited to packs and bags instead. The best of the best where tactical bags and packs include the CVLIFE Outdoor 50L military rucksack. Don't let the bargain price point fool you, this features a main bag with three detachable, is crafted of durable 600D nylon in a variety of colors or camos, and is fully adjustable.

USMC MARPAT ILBE Main Pack Gen. 2 by Propper
If price is not an issue, the USMC MARPAT ILBE Main Pack is for you. Built to military specs, it is the ultimate choice. When packed properly, you can easily fit all of your gear including tents, sleeping bags, tarps, and more. 

RUSH72 Tactical Backpack by 5.11
A great midline option is the 5.11 RUSH72 tactical backpack. Made of 1050D nylon and providing full features as a 72 hour pack, it is equipped with a self-healing zipper and divided for easy use.

Paracord Bracelet by A2S Protection
Naturally, you'll want to consider tactical pouches and holsters, too. However, among the tactical gear crowd, it is paracord items that hold a lot of interest. Some of the latest, in terms of tactical gadgets for veterans are the "bracelets" that serve as fashion and function. For instance, the A2S Protection Paracord Bracelet includes a survival gear kit featuring a compass, fire starter, whistle and knife! Less detailed options include the Frog Sac basic bracelet sold in bulk.
Paracord itself is more readily available, and you can find it in 50ft to 1000ft spools. You can also find accessories and utility cord options from premium military suppliers.
Naturally, once you have a good knife, some reliable bags or packs, paracord, and some fundamentals in your gear kit, it is time to build or improve on the situation. That means personalizing your kit.
Personal Defense Gear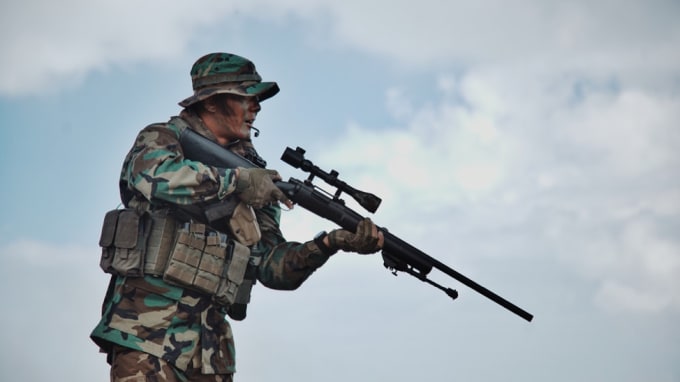 Personal defense gear and tactical vests are often grouped together and can include everything from pepper spray products to stun guns, ear protection, gloves, eyewear and more. The point is to identify the top rated rather than just bestselling, as pricing may drive more consumers to make a fast investment but it is usually the top rated that come with higher prices but longer performance or wear.
Don't forget that tactical flashlights also rate as one of the most significant items in any collection of tactical gadgets for veterans or preppers. As one expert has noted, "flashlights are capable of quite a few things these days…Being one of the most popular and tactical pieces of defense equipment almost all active service members have a flashlight and almost all end up using them…" And you will definitely want to invest in at least one of the many flashlights designed for tactical use or purposes.
547 Law Enforcement Tactical Vest by UTG
The UTG 547 Law Enforcement tactical vest features a one size fits most design because of its adjustment options as well as 4 deluxe rifle mag pouches, cross-draw holster, heavy duty loop system, and durable rescue handle. It's ventilated to keep you cool and release heat and moisture. It's one of the best military tactical vests of 2018.
Tactical Portable LED Flashlight by Uoline
The Uoline tactical LED flashlight is 20% brighter than most flashlights and offers several different options from full bright to fast strobe and SOS. It's tough and reliable with the ability to break glass and water resistant. 
Recon Chest Rig by Condor
The Condor Recon chest rig features a padded cross-back should strap, swivi-lockster, and 3 built in stacker/kangaroo style mag pouches. This pack is designed for seamless access to your equipment with multiple pouches for all of your survival tools and knives.
Conclusion
Buying tactical gadgets for veterans or preppers means looking at a lot of options. Though we've touched on many items, don't overlook things like gloves, holsters, slings, and other similar weapons, canteens, and even law enforcement and security items. There are many handbooks, guides, and manuals, and it can be easy to get overwhelmed. Start with the items we've suggested and you can begin to build a solid foundation of premium tactical gadgets.