Serve is powered by Vocal creators. You support
Bill Shaffir
by reading, sharing and tipping stories...
more
Serve is powered by Vocal.
Vocal is a platform that provides storytelling tools and engaged communities for writers, musicians, filmmakers, podcasters, and other creators to get discovered and fund their creativity.
How does Vocal work?
Creators share their stories on Vocal's communities. In return, creators earn money when they are tipped and when their stories are read.
How do I join Vocal?
Vocal welcomes creators of all shapes and sizes. Join for free and start creating.
To learn more about Vocal, visit our resources.
Show less
How Common is Sexual Assault in the Military?
There's no denying that sexual assault in the military happens, but how often does it occur?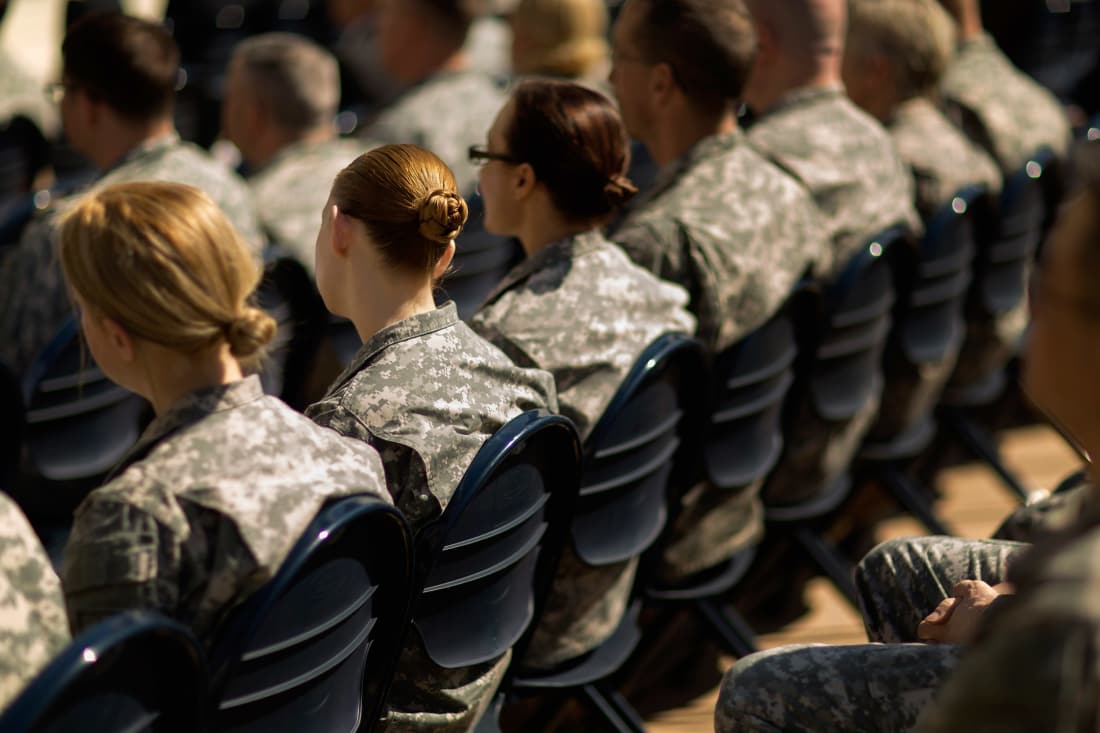 When the Department of Defense decided to track data on sexual assault in the military, they were overwhelmed with requests for the data to be made available to the public. The United States military, since it has started tracking this data, has implemented numerous sexual assault prevention programs. The volume of sexual assault in the military, though, struggles with the same issues that the public faces when it comes to reporting. How can you identify sexual assault survivors who haven't reported the attack? How can you ensure that sexual assault claims aren't false? More than anything else, how can you prevent future attacks and help the survivors? The military is attempting to answer all of these questions.
More sexual assault survivors are coming forward.
Reported sexual assaults are on the rise for both the public and within the military. An increase in reported sexual assaults means that the military can focus more on assault prevention and response. The United States Department of Defense provides an annual report on sexual assault in the military. While there's been a steady increase over the last decade, the Department of Defense is confident that the increase is not an increase in assaults, but an increase in reporting. 
They believe that the 10 percent rise in sexual assault reports falls in line with the increased media coverage and social media movements surrounding sexual assault. It's not unlikely that the volume of survivors reporting and the awareness of sexual assault correlate. In the past, reporting sexual assault, especially among men, was very low. The jump in reporting shows a significant rise in reports from men though. 
So what are the numbers? The total reports from the Department of Defense have risen by 597 reports.
The Defense Secretary offered a statement on the more complex information in the Department of Defense report, explaining that there were multiple initiatives to prevent future attacks and provided helpful feedback from focus groups comprised of military men and women.
Sexual assault in the military affects fellow soldiers.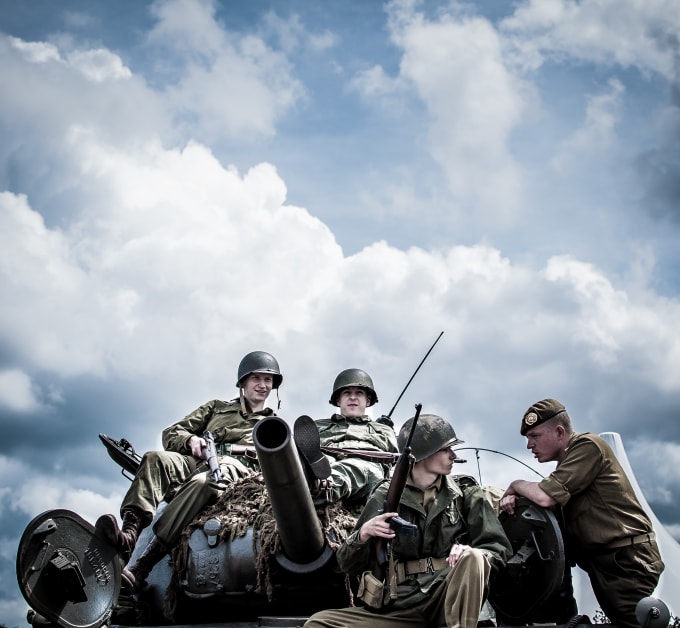 Aside from the obvious effect of increased training and awareness of sexual assault throughout the military branches, there are other aspects of the frequency of sexual assault in the military that affect a survivor's fellow soldiers.
About 90 percent of the sexual assault reports came from enlisted military members. Reported sexual assaults from both men and women incite an increase in education on sexual assault, harassment, and the awareness of how frequent these attacks are among their fellow soldiers.
Military branches have created a Safe Helpline, offering support to sexual assault survivors and provide an avenue for their fellow soldiers to report information. This hotline is part of the assault prevention and response action plans in each military branch.
Does the military have sexual assault prevention?
In short, yes, as the hurt of the silenced is getting louder. The Department of Defense lists one of their primary goals as reducing the volume of sexual assaults. The issue that the Department of Defense and the United States Military has explicitly with prevention is matching the communities' needs. Sexual assault prevention for men and women starts with identifying the specific requirements, and offering solutions within the culture. However, the military doesn't have one single culture or community.
The separate branches of the community don't align in one community or culture because of their different values, duties, and functions. Additionally, the military struggles to meet the different environmental aspects that affect culture and community. For example, a prevention program that was effective for a Navy base in Washington would probably be ineffective for a joint-base or a combat zone. 
In response to these issues, each military branch has their own prevention plan. Each branch is responsible for addressing the many cultures and communities within their reach. The required commonalities include awareness, placing responsibility on leadership, changes in training methods, and shifting the culture surrounding sexual assault prevention. Many of these prevention programs rely on an action network, and reinforced confidence in reporting instances and uncomfortable encounters to commanding officers.
What does the military do for sexual assault survivors?
Of the total 6,769 reports of sexual assault in 2017, 77 percent of sexual assault survivors were satisfied with the SVC/VLC investigative groups they worked with during their reporting. Additionally, 73 percent of sexual assault survivors who reported said they would recommend reporting the assault to other victims. 

Within the military court's system, a sexual assault survivor can choose to testify or not testify. In cases where the survivor chooses not to testify the commanding officer is left with various options of administrative actions, including the initiative towards a new way to get discharged from the military. These administrative actions could be a court martial carrying the allegations through the courts' process, but this isn't guaranteed.
The numbers for cases investigated and action taken? In the 2017 fiscal year, 3,567 cases were investigated. Of that, only 2,218 cases had evidentiary support. Finally, 378 cases resulted in discharge or other administrative action, and an additional 294 cases resulted in nonjudicial punishment. There were 772 cases that resulted in disciplinary action not related to a sexual assault crime.
Sexual assault in the military has prolonged effects.
As with any form of trauma, there is a long-standing concern for the survivors' mental and physical health. The military is notorious for mishandling mental health and leaving women's health unaddressed. Luckily, sexual assault survivors offer a new view into the military health system.
Mental health is a primary concern for sexual assault survivors, but it has garnered recent media attention in a predominately negative way. Women veterans of the Army and US Air Force were denied veteran benefits for sexual trauma, as well as mental health. The Department of Veteran Affairs stated that the denial was an error, and that they work closely with victim advocates.
The US Department of Veterans Affairs offers aid for mental health and physical health to any service member. The umbrella term including both physical and mental health issues stemming from a sexual assault in the military is Military Sexual Trauma, or MST. This is another way how the military is identifying the frequency of sexual assault and harassment. Many military members cite that the US Department of Veterans Affairs is a safer place to report these crimes with less likelihood of exposure or risk to their daily life.