Serve is powered by Vocal creators. You support
Lauren Skopkowski
by reading, sharing and tipping stories...
more
Serve is powered by Vocal.
Vocal is a platform that provides storytelling tools and engaged communities for writers, musicians, filmmakers, podcasters, and other creators to get discovered and fund their creativity.
How does Vocal work?
Creators share their stories on Vocal's communities. In return, creators earn money when they are tipped and when their stories are read.
How do I join Vocal?
Vocal welcomes creators of all shapes and sizes. Join for free and start creating.
To learn more about Vocal, visit our resources.
Show less
How To Get into West Point
It's junior year of high school and you want to know how to get into West Point. Here's what you need to know.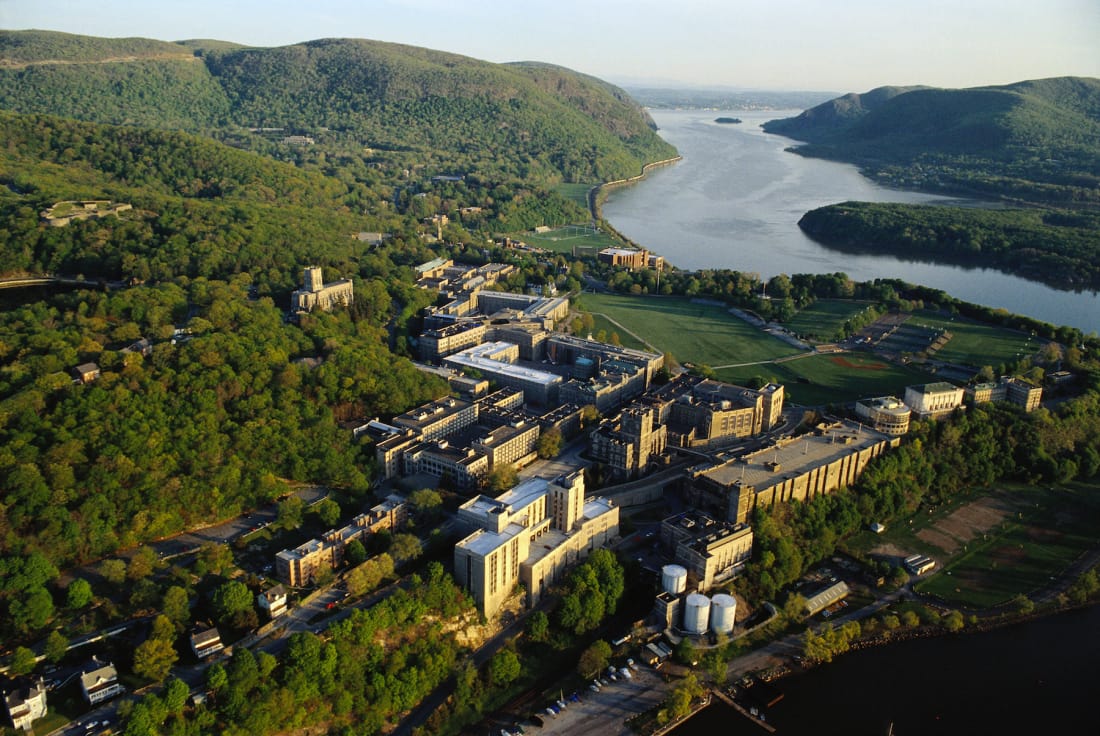 If your aspiration is to lead US soldiers, perhaps even into combat, then going to West Point is a great choice for you. You'll have your tuition, room, and board, and health insurance covered. You'll also earn roughly $7,200 per year. All that plus the United States Military Academy's (USMA) stellar reputation make it a highly sought after institution. Here's how to get into West Point. 
Academics
If you want to know how to get into West Point, just look at who they accept. The USMA only takes 1,150 to 1,200 students a year, which means the admissions process is highly competitive. The average SAT score is 1340 and 28 is the average of the ACTs.
So you need to be taking a rigorous course load in high school and doing very well. You can recognize the problems with standardized testing while still recognizing you need to play the game to get what you want. So prep!
Recommendations
If you're asking how to get into West Point, then you're likely the sort of student who's already going to have people willing to go to bat for you. And you're going to need four of those people to write you a letter of recommendation.
You also need to get nominated by either career military personnel with at least eight years of continuous active duty or get a congressional nomination from a representative, senator, the vice-president, etc. But don't get freaked out: there are over 4,000 congressional nominations given out every year despite only roughly 1,200 candidates getting into West Point. 
Leadership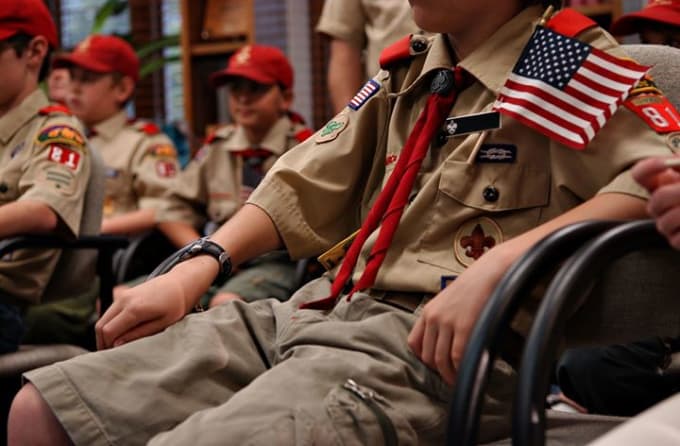 If you're a leader, you already know how to get into West Point. While the United States Marine Academy appreciates you having a diverse collection of activities under your belt, what they really want is to see you excel at a particular activity wherein you display your leadership skills. For this reason, achieving the rank of Eagle Scout in the Boy Scouts or getting the Gold Award in Girl Scouts will make you stand out. As will being the president of a club or being active in the ROTC. Remember: West Point is where leaders are made. 

Admission Essay
Face it: lots of people have leaderships skills and do well in school. If you want to know how to get into West Point, you need to know what makes you unique. Why should you be the one who gets to lead? That's what you're going to have to convey in your admissions essay. 
So, ask yourself early what's important to you that's likely not important to most others and pursue it hard. Or think about personal challenges you've had to overcome in order to come as far as you have. Spend a lot of time on your essay because your essay is the one part of the admissions process that's truly your own. And get started early; even a procrastinator can write a great essay!
Athletics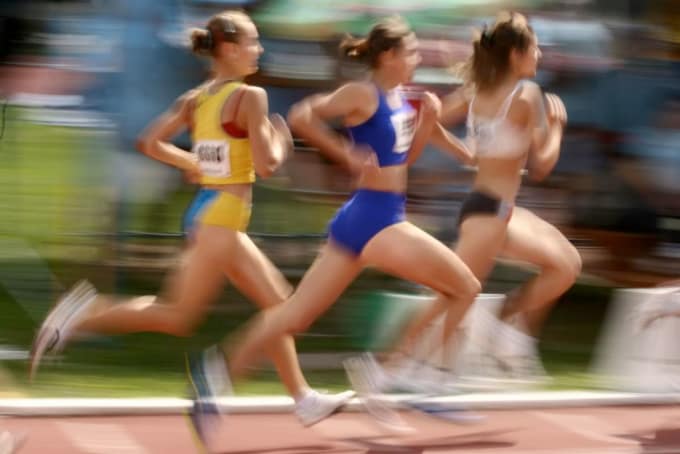 Most West Point cadets are into athletics. Athletic excellence can even help you significantly with the USMA admissions process. After all, the school's athletics program has national name recognition. But you're all going to want to prepare for West Point's very particular Physical Aptitude Examination that includes a basketball throw from a kneeling position and a standing long jump. The candidate fitness assessment is just one more hoop to jump through. Don't worry, jumping through a hoop isn't one of the challenges. 
Be Proactive
If you want to get into West Point, you're going to want to talk to the school's Regional Commanders (RC) and to Field Force Representatives (FFR). FFRs will tell you how to get into West Point. They're usually retired or active duty Army officers. They have no say as to who gets in, but they provide RCs with input that informs their decision as to who to admit. 
No Visible Tattoos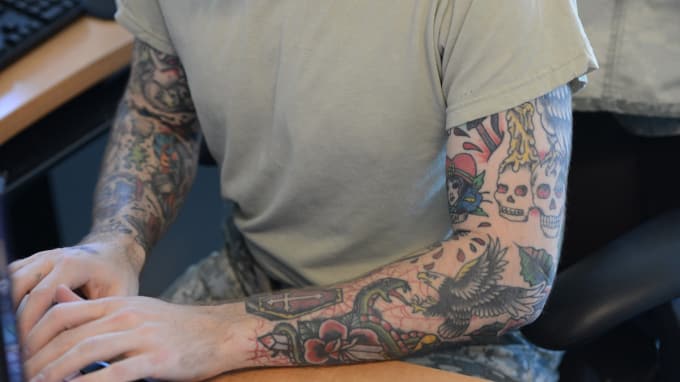 West Point doesn't want cadets with face tattoos. This is an easy one. Don't blow it! If you want to know how to get into West Point don't get a face tattoo! In general, no ink above the T-shirt line or the wrist. But especially not on the face. Come on! This is the easiest part of the USMA admissions process.

Invitational Academic Workshop
During the summer after your junior year, you're eligible to attend one of West Point's Invitational Academic Workshops (IAW). During the IAW, you'll get a taste of the USMA's approach to academics, military training, physical fitness, and intramural athletics. The school will get to know you, you'll be able to more effectively bond with your RC and FFR, and you'll showcase that you're proactive.  The IAW is one way to learn how to get into West Point for sure.

Clean Social Media
The USMA wants its candidates to be good people. That's how to get into West Point at a minimum. So don't give them a chance to say no to you with questionable tweets or Insta posts. In general, you should conduct yourself as if you're already a candidate of the USMA. 

Apply as Enlisted
Every year the USMA has upward of 170 prior-service slots available that they don't always fill. If you want to know how to get into West Point if you weren't the ideal candidate junior year of high school this is your answer.
Having prior service demonstrates commitment, is an opportunity to make invaluable connections, and to showcase leadership skills. You also don't need a congressional nomination; just one from your commander. All you do is apply to the United States Military Academy Preparatory School and if you finish your year there your chances of getting into West Point are far more likely.