Most Memorable USO Moments in Military History
For their efforts in altering battlefields into a deserved "home away from home," we remember their services with the most memorable USO moments in military history.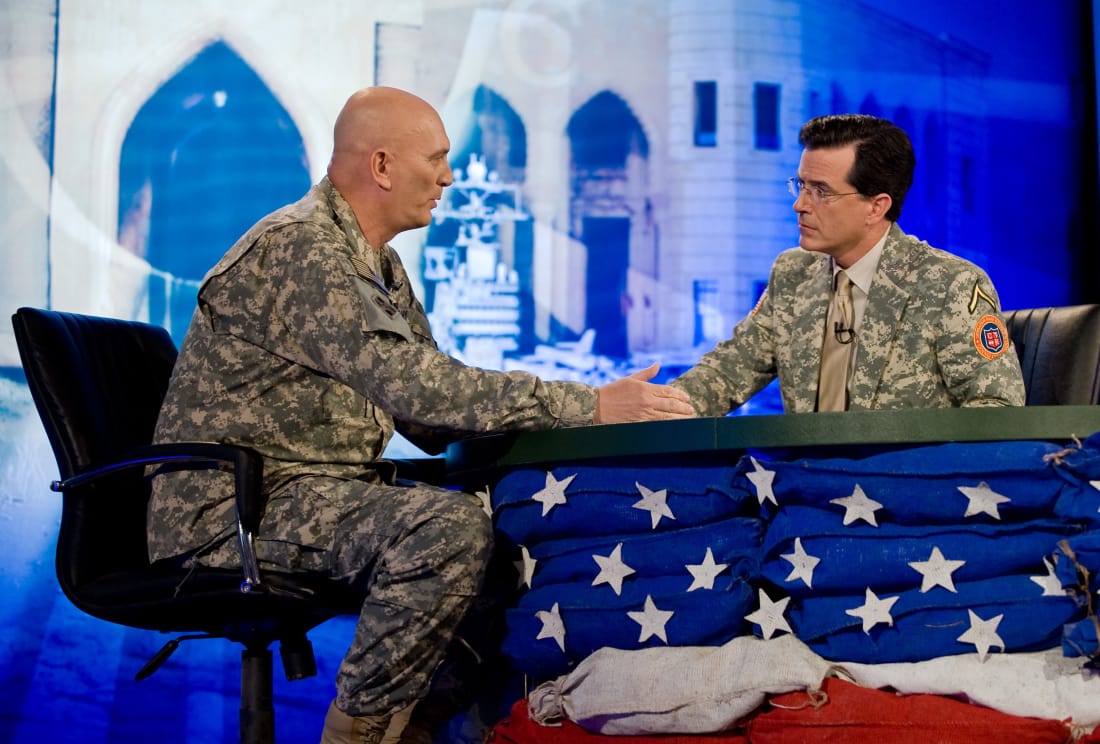 They weren't involved in the bloodiest battles fought in American history, but there's a good chance they were there. For those who don't know what the USO is, it's a service of love; a sort of collaborative effort and a form of organization that has helped to boost morale for GIs since WWII. The USO is similar to Arts in the Armed Forces, but is far older and was organized through a challenge issued by Franklin D. Roosevelt. According to history, the president had requested private organizations to design a way for troops to feel "at home" while still in combat zones and in the middle of wars (as the build up of WWII was ongoing at the time).
Sure enough, Mary Ingraham, an American social reformer and the first woman to receive the Medal for Merit award, took charge in the creation of a non profit organization that would recreate entertainment in the time of war, as well as keeping the armed forces, themselves, protected from the harsh mental strains associated with combat. In October 1941, the first of many USO Camp Shows initialized the United Service Organizations for years to come, birthing the first addition to many of the most memorable USO moments in military history. To this day, entertainers and performers of all kinds have given up their valuable time in order to service the men and women who service this country, acts that would be immortalized in military history.
Pathfinder Program (2017)
Most recently, the USO has undergone a new program to allow soldiers a far smoother transitioning and reintegration into the atmosphere of real life. It works in the way any normal service program would, by utilizing connections with top employers, tools and resources, plus all kinds of assistance in the form of virtual and physical considerations.
The Pathfinder Program, as it's aptly deemed, will also assist the spouses of service members by helping in a wide variety of areas, such as resume writing, innovative services, and education. The USO is excited for the project, since nearly 200,000 service members return each year and are in need of reintegration and finding employment, which the USO can ascertain through its connections in the public and private sectors.
Bob Hope in Vietnam (1964)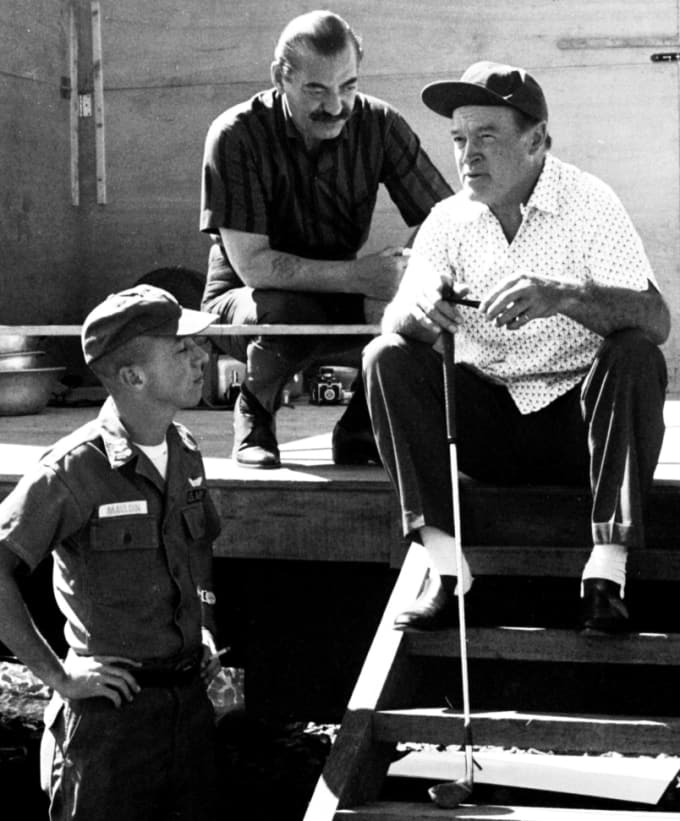 Bob Hope is among USO entertainers and performers who practically made his name in the most memorable USO moments in military history. His avid support, which rings far and wide in time, is most unforgettable when he preformed at the Vietnam showing in 1964.
Just a year before, the USO had opened a new center in Saigon in order to aid the soldiers in Vietnam. This USO center would no sooner be witness to 23,000 service members and a secretly-arrived Bob Hope at the center of the theater to open their USO Christmas Show. Just hours earlier, two Americans and dozens more had been killed in the Viet Cong bombing of the Brinks Hotel. Hope went around after the show shaking the hands of victims, some reporters would remark, had even bloodied his shirt, though it stopped him little.
Irving Berlin on the Arkansas (1944)
Among the most interesting and complex creations that made history was Irving Berlin's production This is the Army, a unique Broadway musical that eventually would become one of the most memorable USO moments in military history. Casted with nearly 300 service men and directed by Ezra Stone (who was 24 at the time), the musical first opened on Broadway in 1942 to a myriad of rave reviews.
It became so popular the musical went on tour for 12 months (initially meant to last 12 weeks), raising over $2 million for the Army Emergency Relief Fund. The show went to England and all over the world, but nothing quite compares to its showing on the USS Arkansas in 1944, among the most memorable USO moments in military history for its indoctrination of the army's Special Services unit, which recruited actors and performers all across the military for shows just like this one.
Overseas Program Expansion (2008)
It may not be a show or performance of any kind, but the unveiling and opening of the Warrior Center in 2008 made for a truly remarkable time and is among the most memorable USO moments in military history. It allowed for such shows and activities to be more fluidly adopted, as well as operated for injured service members.
It literally altered lives, just look at Sgt. Sheena Whitney's response:
"This facility is absolutely phenomenal."
Or, Gen. Carter Ham, who also spoke at the ceremony, saying:
"I found I was home...And that's what the USO is, whether you're a young Pfc. or an old general; the USO is home."
As anyone can see, the USO center itself was only a single part of the organization's broad treatment in injured service members by making their time away from the war easier, and it ensured military families of their safe return. It was also an opportunity for these men and women to participate in the enhancing of their own lives.
Al Jolson in Korea (1950)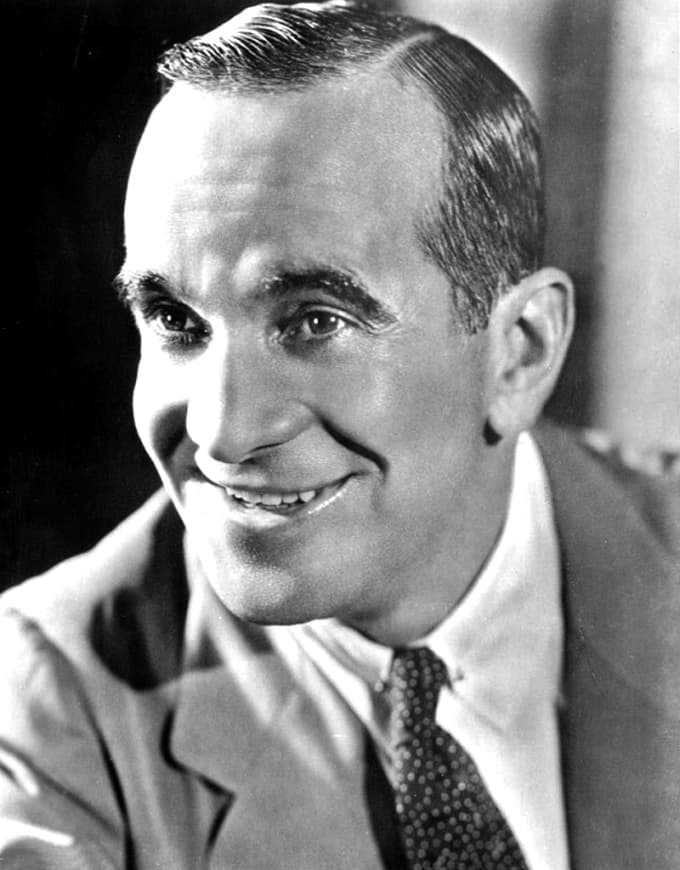 Traveling at his own expense and amid a short time where the USO had been disbanded, Al Jolson made it a point to not only preform for the war efforts in Korea, but intended on reinvigorating a dying USO. He was the first top-flight entertainer to reach the warfront, and a remarkable event to say the least, for he was repeatedly ignored and pushed down by the superiors in the White House.
According to the story, Jolson had been repeatedly asking to preform in Korea. While Truman and General McArthur were supposed to hear out Jolson's offer, four weeks went by without any word from either of them and the only response he received was from the Secretary of State, which went as follows:
"Sorry for delay but regret no funds for entertainment – STOP; USO disbanded – STOP."
Jolson made one of the most memorable USO moments in military history by way of condemning the current office and holistically recreating the USO with his own bare hands. For 16 days he appeared in 42 different shows across the theater, effectively breathing life back into the USO.
Jay Leno in the Gulf (1991)
The Middle East was home to two military fronts amid the 1990s, Operations Desert Storm and Desert Shield, which were highly toxic events for the military. The USO sought to uplift service members in the face of these harsh conditions by erecting three centers throughout the area, the first of which was built in Bahrain.
Jay Leno landed in a 115 degree Kuwait during a scheduled performance in 1991, not exactly knowing what to expect, but certainly not expecting what would be the eventual outcome of one of the most memorable USO moments in military history. Without a stage, no mic, and only a 60-person audience, Leno's show would be written into history by one joke. I'll let him explain, told on his 2010 tour:
"I got up there, I told one joke, these guys were like (gasping laughs). They hadn't heard a joke in two years. They were the best audience I ever had. I thought, 'I want to do more of these Kuwaiti tank shows.'"
Christmas Show on the USS New Jersey (1983)
More affectionately known as the "Bob Hope Show," the Christmas day performance on the USS New Jersey in 1983 is among the most memorable USO moments in military history for its striving to bring cheer and chestnuts even to those battling in the bloody civil war in Lebanon.
It may not have been extravagant or meaningful as most, but the show was in accordance with Bob Hope's World War II performance and was, in essence, carrying on this legacy even in the face of Lebanese violence. The expeditionary force in attendance comprised of 400 service members of the United States Marine Corps.
Jennie and Terrie Frankel in Vietnam (1968)
Amid Vietnam and across various different sites that not even the public know about (to this day) the Sig Sakowitz troop from Chicago preformed various shows and songs for the USO. The group comprised of a great many artists, including Tony Diamond, Sara Sue from the Gaslight Club, and Joey Bishop of the Rat Pack, but none were as memorable as the Doublemint Twins, also known as Jennie and Terrie Frankel.
During some of their performances, Jennie and Terrie would bring service members onstage to dance and sing with them, corralling the crowd into hooting laughter and a riot of joy. For many who were present to see the folk songs (which you can listen to on Amazon), it's among the most memorable USO moments in military history.
Pat Tillman in Afghanistan (2005)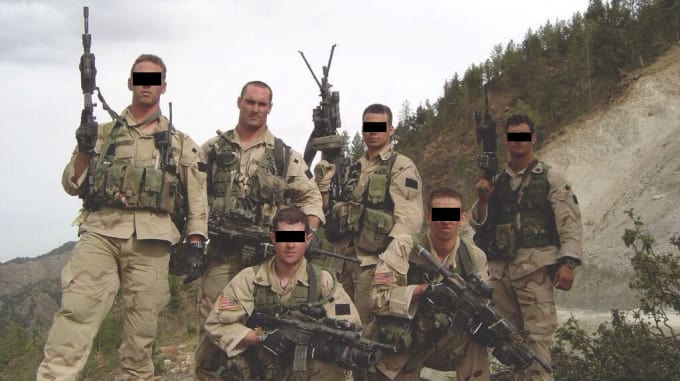 While one of the most memorable USO moments in military history can be said of the NFL's partnership with the USO in 1967, which led to a myriad of athletes sent overseas to preform for service members in Vietnam, it stands nowhere near to Pat Tillman's dedication.
After the induction of an memorial center in Afghanistan in 2005, the dedication of the site was no sooner awarded the likes of Pat Tillman. He was a safety on the Arizona Cardinals, but left his career with the NFL to become an Army Ranger following the attack on 9/11. Sadly, he would be killed in 2004, but his memory lives on through the USO Center. When the center opened, various professional athletes from across the spectrum were in attendance, to sign autographs, playing games, and reflect on the power of Tillman's influence.
Marilyn Monroe in Korea (1954)
After marrying Joe DiMaggio in January of 1954, Marilyn Monroe would take a detour on their honeymoon to preform for the USO's site in Korea. The tour took nearly 4 days, 10 shows, and nearly 100,000 service men were in attendance when all American bases were added up. Following her return, Monroe would say of the tour:
"[The trip] was the best thing that ever happened to me. I never felt like a star before in my heart. It was so wonderful to look down and see a fellow smiling at me."
She would not only sing and perform, but took interesting photographs, and tried to wrangle the troops into a home-like mindset, which is simply extraordinary. Marylin's event, of which is documented on Mashable, was a spellbinding moment for the USO and proved their existence truly did make soldiers and service men of all kinds a feel at home even when more than thousands of miles away.
Stephen Colbert in Iraq (2009)
Coined by the iconic comedian Stephen Colbert as "Operation Iraqi Stephen," the Colbert Report would take an unlikely trip to Iraq for the USO. In addition to getting a military haircut and wearing a suit made of the same desert camouflage all service members wore at the event, Colbert came out as a natural patriot and a wholesome entertainer as he brought solidarity and hope to the military in Iraq.
It's among the most memorable USO moment in military history, simply because it brought a live televised event to the war theater and incited a more in-depth look at the war itself. Right before Obama appeared on a TV set up near Colbert and facing the audience, the political comedian would tell the entire crowd before a bout of applause echoed into his face:
"I, Stephen Colbert, by the power invested in me by basic cable, officially declare we won the Iraq war."